Add to cart
Go to shop find your desired category and books add them into cart.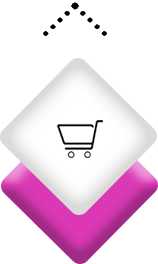 Process the Order
Click on Shopping Cart from right top corner
Get Invoice
Fill out your complete shipping details and proceed the payment by Paypal / Credit / Debit Card
Order Confirmation Call
As you processed the order you will get an Order Confirmation Call within 24 Hours.
Delivery
You will get your delivery within 7 working days…
I ordered "Uworld qbank for USMLE step 1" and "Fundamentals of Pathology by Hussain A Sattar" through 99 medical books, From a very long time I was searching for these books, but I was not getting them from Indian market. Thanks to 99medicalbooks.
Loved the fast service and instant help from u guys.. Thanks a lot for the really helpful material of USMLE step 2ck which i ordered from 99 Medical Books… Thank you so much.. Hoping to buy some more material in future..
Reliable & quick service. Clear information given about international shipping.
Highly recommended website for medical books.
Thank you 99 Medical Books
Got the entire set of books required for the step 1 exam. Brand new, in good condition as well as a really quick delivery. Will definitely be making all future book purchases from here! Thank you 99 medical books!